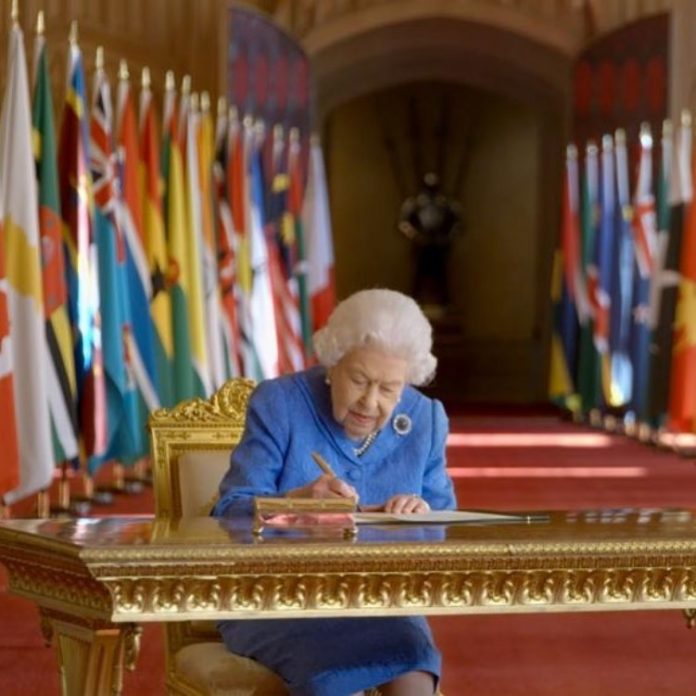 The Duke of Edinburgh Prince Philip was recently discharged from the hospital after receiving treatment for nearly a month. It was also a tough time for Queen Elizabeth due to obvious reasons that she was concerned for his health but continued with her engagements while being calm. But now when things are kind of settled for the royals, the Queen took time and sent a note of gratitude along with flowers to St. Barthomelow's Hospital. This was the hospital where Prince Philip had underwent a heart surgery.
The note thanked the hospital for their service and had also come as a part of the National Day of Reflection in the United Kingdom. It was initiated by a Marie Curie charity to observe a year since the lockdown was announced due to the coronavirus pandemic. The note from the Queen added that they are looking forward for a brighter future and have taken time to remember the grief and loss a number of people might have faced during the pandemic.
The Queen's note added that she pays tribute to the immeasurable service from people who have supported in the fight in the last year. It was just a few days back when 99 year old Prince Philip got discharged from the hospital after almost 28 days. The Duke was first taken to the King Edward VII hospital after he felt unwell, but was later transferred to St. Barthomelow hospital where he was treated under a specialist cardiac care centre.
He was treated at the hospital for a preexisting heart condition and was successfully operated under expert supervision. Although the Duke was discharged, the palace said that his resting period would continue. When Prince Philip was at the hospital, the Queen also had to face a lot including the controversial interview by Meghan Markle and Prince Harry with Oprah Winfrey. The matter is reportedly still being discussed among the royals.
Photo Credits: The Royal Family official Instagram account