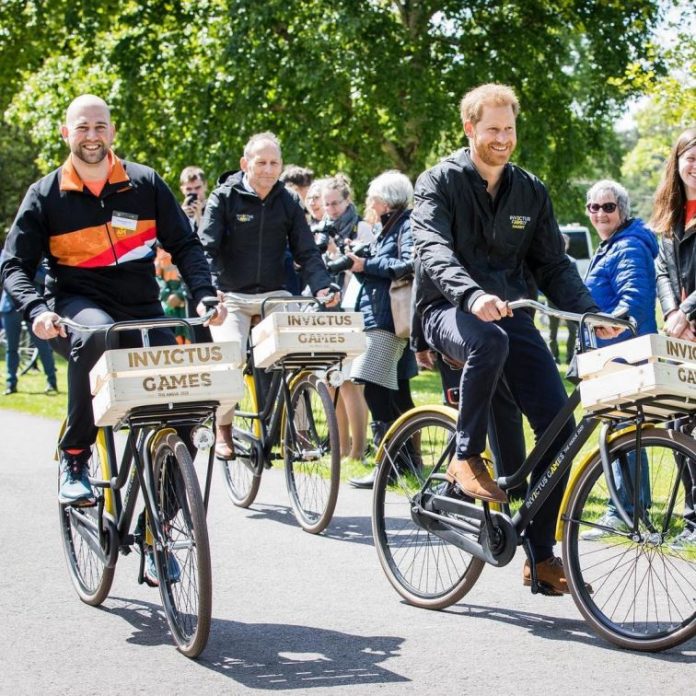 Prince Harry and Meghan Markle had made news when the news came out that the couple had signed a hefty deal with the streaming giant Netflix. Back then nothing was known about what couple will be endorsing or what kind of content they would be producing. But now things are slowing being unfolded. The couple's Archwell Production will be creating docuseries for Netflix that will be based on the paralympic-style competition for wounded services personnel, the Invictus Games and veterans founded by Harry in 2014.
These are the causes that the royals are most passionate about. The working title of the project is Heart of Invictus and will be narrating about the athletes as they prepare for the Invictus Games which is all set to take place in 2022 in Netherlands. Orlando von Einsiedel, the Oscar winning British director will be leading the project. Prince Harry is not just producing the series but will also be appearing on camera in the docuseries.
The former Duke of Sussex in a statement said that the first Invictus Games was held in 2014 and then they had known that every competitor could be contributing in their own exceptional way with determination. The statement added that the series will be giving the communities across the globe a picture of the stories of these competitors as they prepare for the upcoming games. Prince Harry added that with the first series for Archwell Productions with Netflix, he could not have been more proud to –present the Invictus community that will inspire global healing.
The series is expected to have a number of episodes and will be showing the preparations of the competitors along with the powerful stories behind them. The docuseries will also be following the organizers as they prepare for the upcoming games which has been postponed till next spring. They will be joining hands with every nation's team to support their competitors.
Photo Credits: Invictus Games official Instagram account