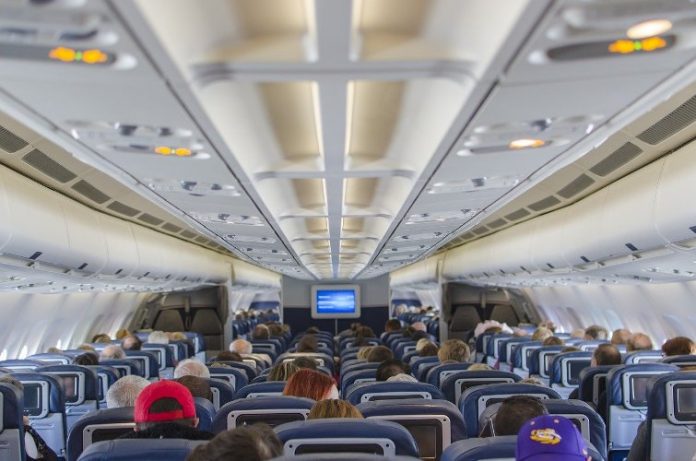 The United Airlines has started to take fresh steps towards the modernization of its jets. It is all set to add its in-flight entertainment seatback screens on its Boeing 737 Max 8 aircrafts. The exciting part is that the seatback screens will be Bluetooth compatible. The upcoming upgrade is a part of its United Next which is its project to modernize its fleet. The company says that its new fleet aircrafts are larger, fuel efficient and will also be giving the passengers a comfortable in-flight experience.
One of the most disappointing experiences that the passengers have constantly experienced is dealing with the audio jacks in the planes for in-flight audio. Finding a headphone with a 3.5 mm audio jack is not a big deal but the smartphone giants like Apple and Samsung have spoiled the users with its Bluetooth audio lifestyle. The upgrade is surely exciting for those who always carry their wireless Bluetooth headphones.
A demo video of the new wireless experience has shown that the users have to just pair their device to the in-flight entertainment system right in front of their seat and they are ready for some entertainment on a boring flight. Some of the other airlines like the JetBlue and Delta have been offering seatback entertainment for many years but their experience was constantly hindered due to the analog audio. The United Airlines might become one of the first airlines to introduce such a convenience for the passengers.
But there is a hindrance to the new technology ready to be adopted. With entertainment screens available for all the passengers, there is a chance that a lot of people would try to connect to Bluetooth at the same time. This can create interference and might make the process of connecting the device tough. The company has so far not spoken about such issues that it could face but says that it is still studying the technology.
Photo Credits: Pixabay