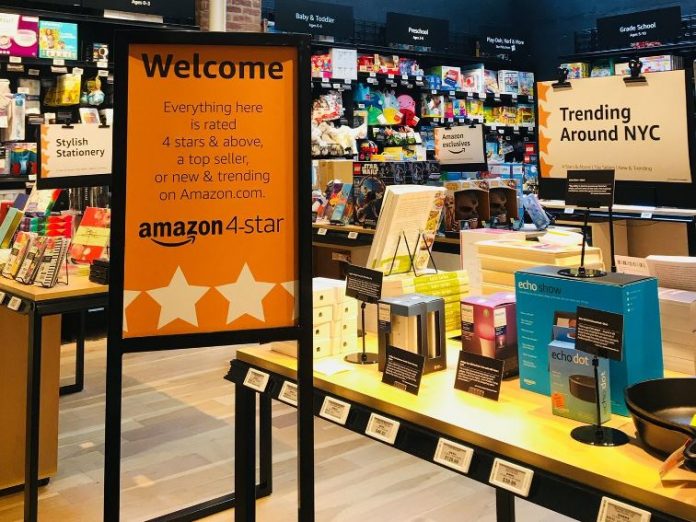 E-commerce giant Amazon has opened its first general store in the United Kingdom on October 6, 2021. The store is over the Essex border at the Bluewater Shopping Centre. The unique part of the store is that it has only those products that have a rating of at least 4 stars or above. Some of the items included in the store include books, tech products and toys. Amazon has earlier opened similar stores in the United States and after facing some success in them, it is looking forward to expand with its physical retail.
Andy Jones, the director at the Amazon 4-star UK while talking to a leading daily expressed that the opening of the store is a milestone for the company. Jones also expressed that he has been working on it since the past 2 years and are keen to get the customers to their physical stores. He also said that the pandemic did not change their thinking as the model has already worked well in the malls in the United States which meant that the location like Bluewater made sense for the planners. Jones also said that the variety in the store is going to matter and it is something that the customers would expect.
Talking about the contents of the store, there will be the Amazon products and will also have some of the local products from the small suppliers as it is a major part of the Amazon business. The 4-star store will have products that the customers buy on a regular basis and it will be planned with the help of the data from the website to workout which items are the most popular ones with the local shoppers.
Moreover, the items from the shelves will be changed regularly and will be responding to the new stock releases, feedback and customer feedback. Jones did not confirm is more 4-star stores would be opened in the United Kingdom.
Photo Credits: Vox