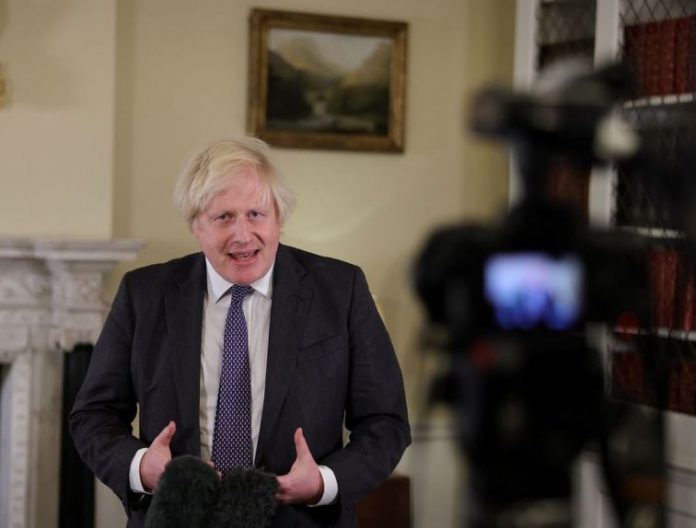 Prime Minister of the United Kingdom Boris Johnson has released a statement which has warned that the booster vaccines might soon become a requirement to travel to other countries within just a few weeks. The statement has added that the third vaccine shot is very likely to become mandatory if people are looking forward to travel abroad. Mr. Johnson has urged the population of the UK to come forward and get vaccinated as he spoke at the Downing Street press conference on January 4, 2022.
Johnson at the press conference added that the government would give plenty of time to the people before the third vaccine shot becomes mandatory for travel, night clubs and other events. The statement from the Prime Minister added that already a number of countries require a booster to be fully vaccinated. Within a few weeks, it is likely to become a norm. Italy has set a deadline of January 5, 2022 for having the third dose to be topped up in the vaccine passport so they could enter the bars and restaurants. Even Austria is considering as the pass as inactive after 9 months of the last vaccination.
Meanwhile more than 34 million people in Britain have received the third dose that offers a significant protection against the currently dominant omicron variant of COVID-19 which is said to be highly transmissible. But there are still 9 million eligible people who are get to get their respective third shots. On the other hand the ministers have expressed concerns that the booster rollout plan is already losing importance after 141,825 doses were administered on Monday which is down from 968,665 figure in December.
Johnson also said that two million appointments were available this week and that a number of patients in the intensive care unit were unvaccinated. He added that 90 percent of the patients in the ICU did not get their booster shots. Boris Johnson expressed concern over the increase in the number of deceased people who continue to remain unvaccinated.
Photo Credits: Boris Johnson Official Instagram account