UK Today News: Tiki Barber Leaves Pregnant Wife Ginny Barber For 23 year Old Blonde Traci Lynn Johnson
Tiki Barber has reportedly left his 8-month pregnant wife, Ginny Barber, for a young blonde by the name of Traci Lynn Johnson.
Reports say that Tiki Barber is currently dating former NBC intern Traci Lynn Johnson and now Johnson is being termed as a homewrecker by the fans of Tiki Barber.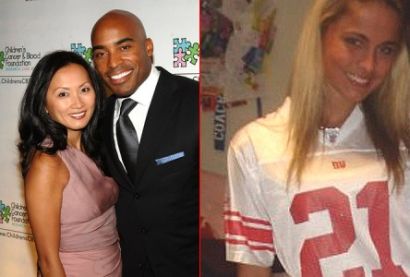 Traci Lynn Johnson, has been the alleged mistress of Tiki Barber and has been seeing him all this time when his wife, Ginny Barber, is pregnant with their twins.
Tiki Barber and his wife have been together for almost 11 years and have two sons, aged 7 and 6. The couple met 16 years ago at the University of Virginia, while on the other hand, Tiki met Traci while she was an intern at NBC – the same place where Tiki is a correspondent for the Today Show.