The American Idol Results April 7 2010 was a big night in this season of American Idol since it saw the "Save" being used for one of top favorites – Big Mike.
Big Mike was voted out of the competition but he was one lucky contestant when all the four judges, Randy, Ellen, Kara and Simon voted unanimously to "save" him and keep him in the competition. However, this means that next week will see two contestants leaving the show.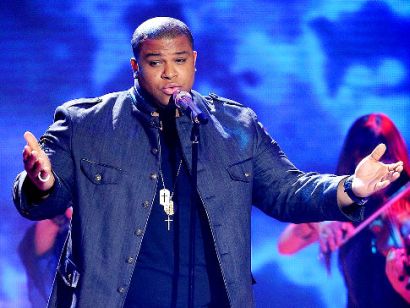 Before the American Idol results, Ryan Seacrest started separating the contestants, and called on Michael Lynche aka Big Mike, Andrew Garcia and Aaron Kelly and said that one person from the group would be eliminated from American Idol. 'Big Mike' was one of the top favorites and it was shocking to know that America would vote him off the show.
Finally, Simon Cowell and company came to the rescue and saved Michael Lynche from being eliminated.
Next week, will have some stiff competition as two American Idol contestants will be eliminated from the show.