Tila Tequila is in the middle of a controversy yet again – that is, besides her controversial show called "A shot at Love".
In most recent report, Tila Tequila stripped down naked and began rambling on her Ustream page!
Tila kept talking about her past and her personal life, including an abuse case against Shwne Merriman – who allegedly choked her in September.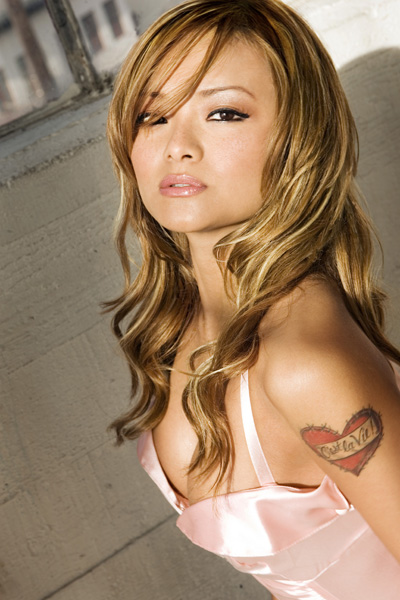 According to her Ustream footage, she apparently said: I am an angel…because I am here to save the world with my army." She then claimed that it was the last time that she would ever be on Ustream. At one stage, she even called Merriman a "woman beater."
She continued rambling: "People call me an attention whore … or whatever … but excuse me, I'm a grown a– woman and I'm confident in myself … I think a woman's body is a beautiful thing … that's why I'm a lesbian … I was born naked … anybody who is against that is gay and in denial."
Tila Tequila is a famous bisexual and known for her much publicized show- A shot at Love with Tila Tequila.