Thanksgiving is just around the corner, and there's going to be some great time with the family and the delicious turkey dinner. But have you got your Thanksgiving dessert recipes in place for the big day?
If not, no need to worry, we decided to get this special Thanksgiving pumpkin pie recipe out for all of you.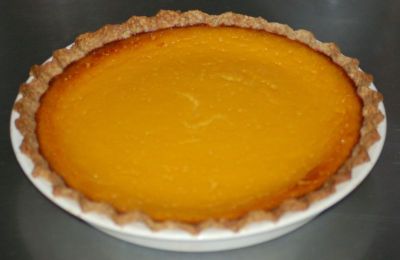 The Classic Pumpkin Pie is the best thanksgiving dessert that anyone should make and is loved by both old and young.
This pie will take just 1 hour and 30 minutes to bake with 30 minutes going in for the preparation time and 1 hour for the cooking.
So let's go ahead and bake that delicious Thanksgiving Pumpkin Pie!!
Here's what you'll need:
•    1 recipe pastry for a 9 inch single crust pie
•    3 eggs
•    1 egg yolk
•    1/2 cup white sugar
•    1/2 cup packed brown sugar
•    1 teaspoon salt
•    1/2 teaspoon ground cinnamon
•    1/2 teaspoon ground nutmeg
•    1/2 teaspoon ground ginger
•    1/4 teaspoon ground cloves
•    1 1/2 cups milk
•    1/2 cup heavy whipping cream
•    2 cups pumpkin puree
Once, you got that in place, we can go ahead and prepare it now in 3 easy steps.
Step 1 : Preheat the oven to 425 degrees F (220 degrees C.)
Step 2: In a big bowl, merge eggs, egg yolk, white sugar and brown sugar. Add salt, cinnamon, nutmeg, ginger and cloves. Slowly stir in the milk and cream followed by the pumpkin. Pour the filling into pie shell.
Step 3: Bake for ten minutes in preheated oven. Reduce the heat to 350 degrees F (175 degrees C), and bake for an additional 40 to 45 minutes, or until filling is set.
Remove it from the oven, and there you have your perfect thanksgiving pumpkin pie.
Bon Appetite!