UK Today News: American Idol April 28 Results – Siobhan Magnus Gets Kicked Off American Idol
The American Idol April 28 results have been revealed. The top 6 Idol contestants were mentored by the gorgeous Shania Twain and the results show was star studded with Sons of Sylvia, Rascal Flatts, Lady Antebellum and Shakira.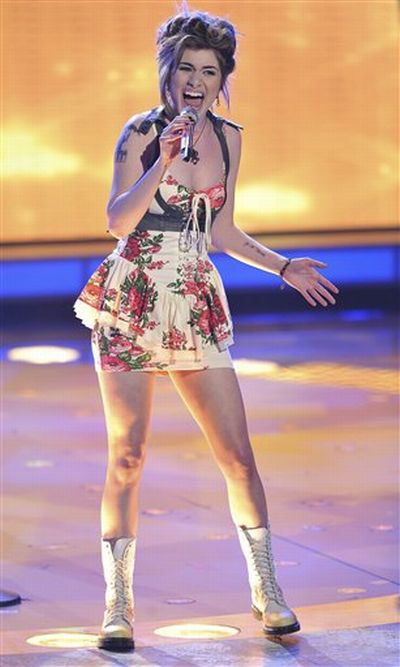 However, the one to be kicked off American Idol 2010 was 20-year-old Siobhan Magnus.
Siobhan is well known for being one of the most unique contestants and has her trademark wailing at the end of her "American Idol" performances, but she also happened to get the fewest votes which resulted in her elimination from the competition on Wednesday.
All the judges praised Siobhan Magnus for her very energetic rendition of Shania Twain's "Any Man of Mine" on the Tuesday show, but unfortunately the girl from Massachusetts – Siobhan Magnus – received the fewest votes.