There is a rumor that a munchkin allegedly hung himself during the making of the Wizard of Oz movie and no one noticed it during the scene.
In the screenshot of the video below, if you look in the woods, you can see a person wearing black and moving strangely around – while Dorothy, the scare crow and tin man are walking away.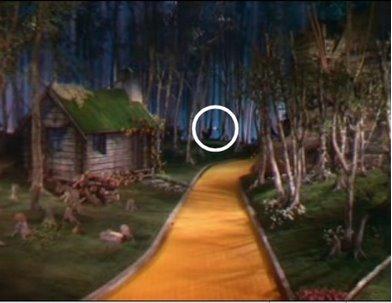 However, Disney denies any one hung themselves during shooting.
One explanation is that it could be a loose prop moving in the background but the rumor of a hanging has spread like wildfire.