American Idol's runner – up and the very flamboyant Adam Lambert, ended the 2009 American Music Awards with his new single "For Your Entertainment" in a manner that made heads turn.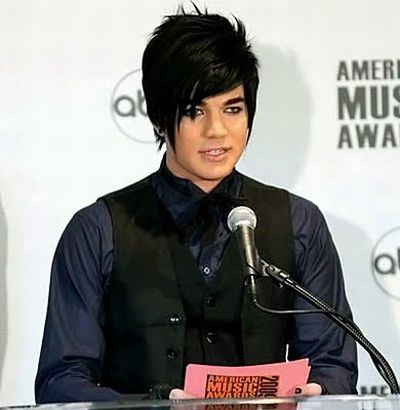 To no surprise, the bad boy of the American Idol show, as he usually does, proved his point at his performance at the 2009 AMA's.
His American Music Awards performance of included backup dancers getting cozy with him, some raunchy simulated sex along with lots of shocking dance moves and to top it all, Lambert kissed his male keyboard player in the middle of this dominatrix performance.
Adam Lambert, who is known for his outspoken character after having talked about his sexuality, also said , editing his performance video would amount to "discrimination". He was in subtle way referring to Madonna and Britney Spears' kiss way back in the 2003 MTV Music Video Awards.
Check out Adam Lambert's shocking perfromance at the American Music Awards 2009: