UK Today News: Prince William and Kate return where their Love began

All of their close friends are getting married and everyone is wondering when will it be Prince William and Kate's turn.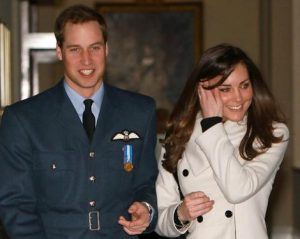 They were recently seen at Devon, attending their friends wedding, Emilia D'Erlanger and David Jarline Paterson. Both were seen together at the wedding.
Going back in the days, this was the same place where they first time fell in love, it was their house mate Oil Baker and Mel Nicholson who were getting marring that time.
This news came in when Kate had decided to increase her charity work from this autumn, which it seems to have a speculated design to boost her profile ahead of her engagement.
A Royal Courtier reported that Kate's name is ahead and booked for some future events. She will be having a higher and a better profile in the coming times, which is to say before her engagement.