Roger Federer has reclaimed the World No. 1 ranking once again. The 15 time grand slam winner makes this the fifth time to be at the top.
Pete Sampras is the only other player to be ahead of Federer in the number of times s Tennis player has been ranked no. 1. Sampras held that position 6 times.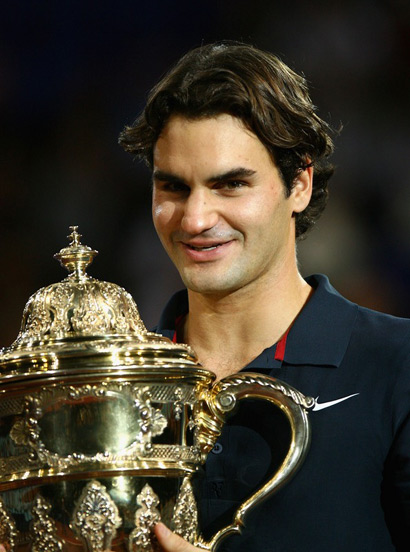 On hearing news that he is the world number 1, overtaking Nadal's position lat year, he said:
"It means a lot to have returned to No. 1 and to finish the year again at No. 1.It was an incredible year for me both on the court and off the court and to be able to break the all-time Grand Slam record and finish the year on top is amazing."
The Swiss player has had a very good tennis record for this year and it was only right that he earned his way to the top. Compared to last year, Federer came back from an off season by playing in all four Grand Slams finals in 2009, and winning two of them.
He said: "After having a rough 2008, coming back this year and being able to dominate and play at the top when the depth in tennis is so, so great at the moment, I think it's a wonderful achievement".