Tiger Woods, 33, is in the news again, not for his golf accomplishments, but for his alleged affair with Rachel Uchitel 34. Rachel, who is known to have a bad a reputation of dating married celebrities was linked in an affair with actor David Boreanaz.
Whether these are rumors or the truth is still something that has to be found it.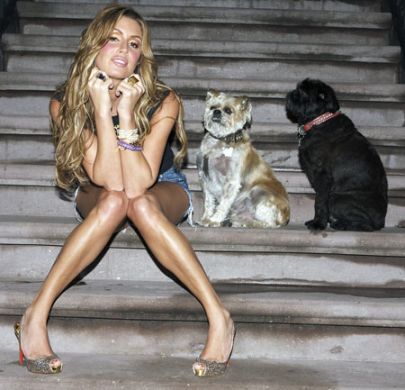 Rachl Uchitel, is known to have been a television producer for Bloomberg once and currently manages the VIP action at quite a few successful clubs in New York, Las Vegas and the Hamptons.
When asked about this alleged affair with golfer Tiger Woods – who is currently married to model Elin Nordegren – she said it would be better to contact her old boyfriends and ask them if she ever sent them "sex messages," – because she alleges that doesn't.
Rachel denied the affair and said it was the National Enquirer wrote a story that was false and untrue.
The story seems to have made Tiger Woods' wife furious and scratch his face in a fight – which led him to drive his car in haste and then the eventual accident.
However, if this story is true or not is still something that needs to be verified because neither of them have confirmed it.
Rachel has hired a top celebrity lawyer to defend herself.
Check out Rachel Uchitel's pics: