UK Today News: Senate Reid Criticized BP on the CBS's "60 Minutes : $10 Billion not enough to cover oil liability
A proposed $10 Billion as capital was kept up to cover up the damages that were caused by the oil spill from last month, but according to Senate Reid it seems its not enough.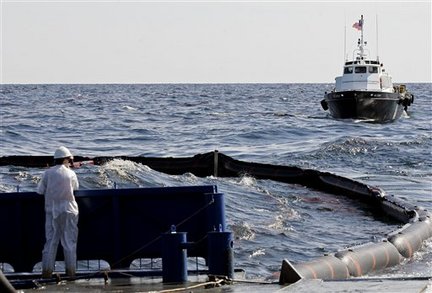 The Democrats kept the proposal that it would raise the current $75 Million to $10 Billion for every company for each incident involved. Reid stated that issuing $75 Million was clearly unthinkable and a rise to $10 Billion is good but not adequate enough.
The move to increase the liability limit for the losses incurred in the Gulf Oil spill was in the air from last month. The oil spill which now may be said is one of the biggest economical disasters for any company yet.
The Oil Rig was leased by BP America a partner of the English BP, it sunk last month when then it caught fire due to a rupture in the pipes below. It is said that it is leaking around 5000 barrels a day into the Gulf.
On Monday, Reid has criticized BP on the CBS's "60 Minutes", that it is BP itself who is to blame for the efforts which is too lousy to curb the disaster. They were only looking at keeping their wallets warm, and this greed of theirs took the lives of 11 innocent men.