UK Today News : Miss USA Rima Fakih Swimsuit Photos Creates Controversy

Miss USA 2010: Rima Fakih, Miss Michigan, and recently crowned Miss USA during last night's pageant contest, has created ripples of controversy in the media.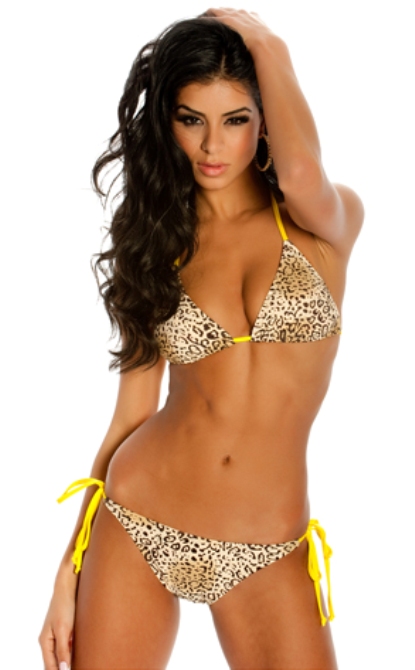 It was reported that some of her photos in which she has posed in some racy swimsuits, has allegedly concern in her respective society.
The Lebanese American, Miss USA Rima Fakih comes from a family of Shiite Muslims. In the Muslim tradition the women are allowed to wear Burqa's, which means that they are very conservative of covering the body. They are not allowed in any circumstances to wear something so close to the skin and show is openly and certainly not in some provocative pose.
But Rima has clarified her thoughts on this matter, her family celebrates both the Christian faith as well as Muslim traditions. Her photo shoot pictures seem to be acceptable to her family. But then she hopes that such a thing does not create a scandal over her.
But its always been noticed that any beauty pageant winner gets crowned, some sort of controversies do pop up.