Soccer superstar David Beckham is helping out England in their bids in South Africa to be the host of the 2018 World Cup, when the news of his beloved grandfather's sudden death brought him into depression.
Joe West was 83 years old and fell ill back in August. The news of his death caused Beckham a lot of pain and he considered going back home. However, his family has urged him to complete his sports commitments before returning.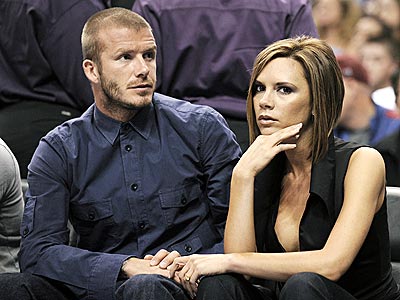 A close friend of David said: "David is absolutely devastated. He was so close to Joe, who was his mentor. He'd only just got off the plane when he heard the news. His family are urging him to stick to his work commitments and leave at the end of the week, but there is no way that David wants to miss Joe's funeral. If he has to fly home, then so be it."
David was very close to his grandfather and called him his sporting inspiration.
Beckham was even christened David Robert Joseph Beckham – taking his grandfather's name – by his parents Ted and Sandra.
David Beckham is currently married to former Spice Girl Victoria.