The very hot Jennifer Colón Álvarado is Miss Puerto Rico 2009 as well as one of the top choices to win the Miss World 2009 crown – if bookies are to be believed.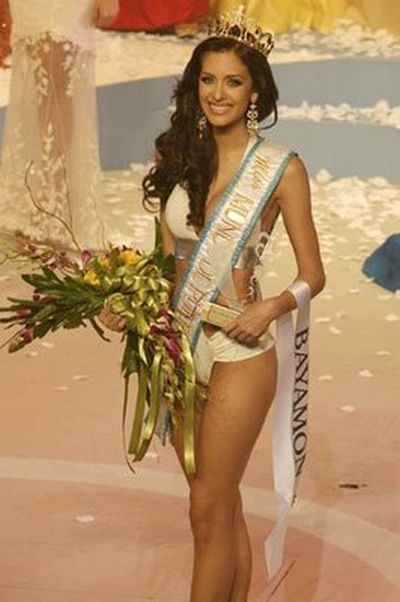 Jennifer Colon, 21, stands 1.75m tall and she will represent Puerto Rico at the Miss World 2009 Beauty Pageant in Johannesburg, South Africa on December 12.
This Miss Purto Rico 2009 is a professional model and an architecture student from Bayamon. Her special interests include fine art and classical music.
The Miss World 2009 pageant is the most famous beauty pageant where 120 beauties from across the globe will vie for the crown.
Check out some pics of Miss Puerto Rico 2009: