Troubled British singer Amy Winehouse went to a drug rehabilitation center in Sheffield, England , to meet her ex-husband Blake Fielder-Civil and the two have reportedly got back together if sources are to believed.
This news is very disappointing for Amy's family and friends who have been trying their level best to get Amy back on track – after her drug addictions.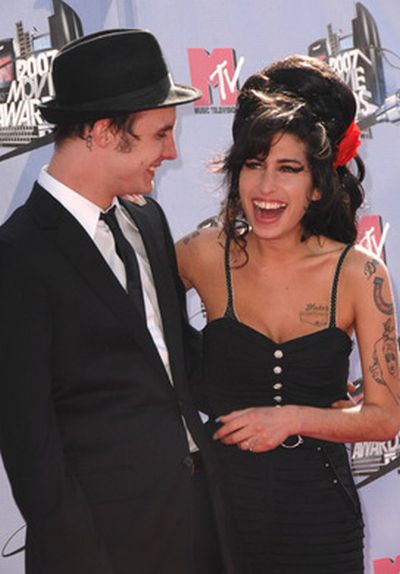 According to Britain's The Sun newspaper: "The romance is back on and everyone is frantic with worry. They have vowed to one another never to get back into drugs. But together they just went into self-destruct mode — and it was their separation that saved them."
Blake is said to have got a new tattoo of the "Rehab" singer's face on his hand to mark the rekindling of their romance.
Mitch House, Amy's father who has made it public about his dislike for Blake is very disappointed since he blames Blake for all of Amy's drug problems. The couple divorced in August this year.
Amy's Dad is allegedly making a pre-nuptial agreement, just incase the couple remarry again.
Amy and Blake have been known to be having openly flirting on Facebook since their divorce and even hinted on getting married again.