UK Today News: BlackBerry's Torch Slides Into Market – All Set To Flame Smart-phone Sales
Blackberry Torch Release Date: Research In Motion (RIM) has introduced the BlackBerry Torch 9800, which is unbelievably a touch screen and also a slider phone with a qwerty keypad inside. This new phone is all set to flame up the smart phone sales for RIM. RIM unveiled this phone in a press conference in New York city.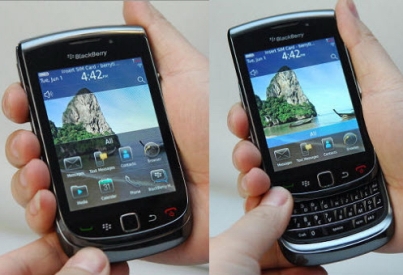 The company has said that the Torch 9800 will be launched into the market by the 12th of August with an AT&T contract for two years, at a price of $200. The biggest upgrade in the phone is the new BlackBerry 6 OS, which comes with a variety of new goodies, especially the whole interface itself has a major face-lift compared to the previous BlackBerry OS.
The new slider BlackBerry comes with a 3.2 inch screen and a 5 mega-pixel camera, something that the company has done to keep up in pace with other smart-phones in the cellphone market. The new camera also has a flash, an auto-focus option and image stabilization.