UK Today News: Fidel Castro's 84th Birthday To Take Place On Friday The 13th

Fidel Castro, the founder of Communist Cuba, is going to celebrate his 84 th birthday on Friday, August 13, 2010.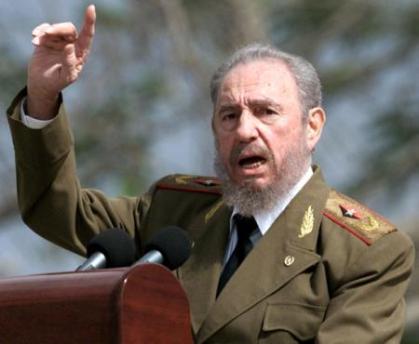 So how does Mr. Fidel Castro celebrate his birthdays? Here is a look at some of Castro's previous birthday celebrations:
Last year, Fidel celebrated his birthday with BFF Venezuela President Hugo Chavez in Cuba. There were just the two of them to celebrate the special day.
Castro kept his 81st birthday a low profile one, although there was a party thrown without his presence at Havana's Lenin Park.
In 2006 on his 80th birthday, he was hospitalized for critical intestinal bleeding but made it a point to celebrate it later on December 2, the day when he returned from his exile in Mexico. It was his return's 50th anniversary.
The 'Communist' Cuba came into existence with the tremendous efforts of Castro. People are looking forward to see how the founder will celebrate his birthday this year.