UK Today News: Skype For Android Software Released For Android 2.1 Smartphones
Skype has revealed the much awaited Skype For Android application built for Android run smartphones, which is compatible with Android OS 2.1 and above. The announcement was amde on Tuesday and noe Android users will be able to use the VOIP feature on their smartphone by using Wi-Fi or 3G.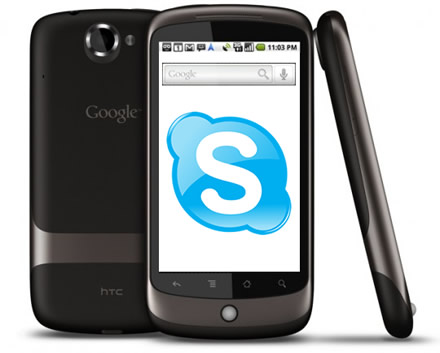 The Skype press release states that the application is available as a free download from the Android Market or users can instead get it from Skype's official website, www.skype.com/m . One of the main features that users can enjoy on Skype for Android, is that they will be able to make free Skype to Skype calls over the internet.
In addition, the Skype for Android feature will see call rates on Skype is lower than conventional call rates used through the cell phone, and it will also help in sending and receiving instant messages between Skype users. One can also receive online calls through Skype, and this makes calling abroad and around the world a lot more convenient.
Some other features include (Courtesy: Skype Press Release)
Synchronize contacts between Skype and the native address book and after synchronization place Skype calls directly from the native address book.
See when Skype contacts are online and available to call or chat
Easily import names and numbers to the Skype application from the native address book
Receive calls on their Skype online number
This is indeed a good innovation created by Skype, where a user can also make calls through a phone without using the conventional calling procedure.