UK Today News: Italian Prime Minister Silvio Berlusconi Links With Teenage Belly Dancer Lands Him In A Scandal

Italian Prime Minister Silvio Berlusconi has landed in a new controversy once again, after a new scandal involving the 74 year-old and and a teenage belly dancer was revealed.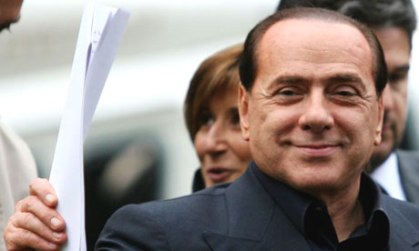 Reports claim that 18 year-old Karima Keyek, who is a belly dancer by profession, had spent a complete evening at Berlusconi's home last year, when she was just 17 , and then she was later gifted a car, a diamond necklace and also lots of cash.
After the new scandal came out, the Prime Minister said, "It's better to be passionate about beautiful girls than be gay."
The dancer claims to have not had any sex with the 74 year-old Berlusconi and said that he treated her like a daughter that whole evening.
The questions about the duo started rising earlier this year in May, when Keyek was arrested for stealing €3,000. It is reported that the Prime Minister called up the authorities in Milan to release the dancer, and reports alleged that he misused his power, and told officials that she was a relative of Egyptian president Hosni Mubarak.