UK Today News: 'Diwali' has many hidden meanings to it – Apart from just festival of lights!

Diwali or Dipavali is a five day festival celebrated in India and few other countries. Hinduism, Jainism and Sikhism are the main religions who celebrate the festival of lights.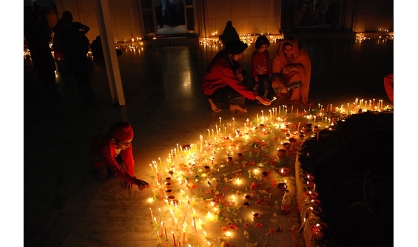 India, Guyana, Trinidad & Tobago, Mauritius, Malaysia, Nepal, Singapore, Sri Lanka, Myanmar , Fiji , and Suriname all these countries have a national holiday on the eve of Diwali, the day of Laxmi Pujan which is considered to be the most important day of all five days.
Diwali literally means row of lamp and during this festival and one can actually observe the rows of oil lanterns all over the house.
The festival also marks the beginning of the financial year of the South Indian business communities. They consider this festival as very auspicious.
There is a strong belief related to the celebration of Diwali in Hindus. According to Hindu philosophy, Diwali is related to spiritualism, it is the celebration of the inner light present in the human beings, which is known as the 'Atman'.