UK Today News: Aung San Suu Kyi's release leads to celebration among supporters
The news of Myanmar's Aung San Suu Kyi release earlier on Saturday, after almost 15 years of house arrest by the Burmese military authorities; has led to widespread celebration among her supporters and fellow Nobel laureates.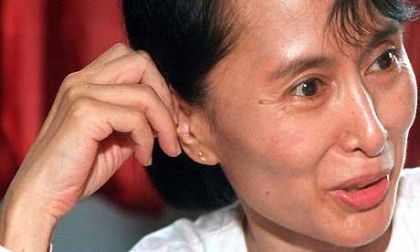 On November 13, 2010, political activist Suu Kyi was released, much to the delight of thousands of National League for Democracy (NLD) supporters. The 65 year-old pro-democracy leader is a Nobel Peace Prize recipient and reports state she probably has fan following as any movie star. The crowd outside her home in Rangoon, had gathered from Friday to welcome Suu Kyi in the world outside.
Many of those waiting to see Suu Kyi wore T-shirts that had slogans like 'We stand with Aung San Suu Kyi'.
Suu Kyi too seemed tremendously happy and emotional too after she saw the huge crowd.