UK Today News: American Music Awards 2010 – Tough competition, good performance line-up on Sunday
The 38th Annual American Music Awards (AMA) show takes place on Sunday, and will see singer Rihanna opening the show at Nokia Theatre in Los Angeles.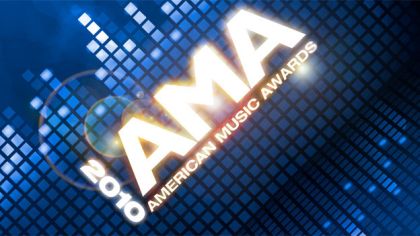 This year's AMA's promises to be a treat to fans as it will see some great artists performing including Carlos Santana, singer Christina Aguilera, Diddy-Dirty, Bon Jovi, as well as 90's boy band Backstreet Boys with the 1980's New Kids On The Block.
The big nominees for the night are Lady GaGa, K$sha, Justin Bieber, Katy Perry, Eminem, Rihanna, Alicia Keys among others.
Some of the big category nominations are:
Favorite Male Artist
Justin Bieber
Eminem
Usher
Favorite Female Artist
Ke$ha
Lady Gaga
Katy Perry
Favorite Album
Justin Bieber/ My World 2.0
Eminem/ Recovery
Katy Perry/ Teenage Dream
Favorite Band, Duo or Group
The Black Eyed Peas
Lady Antebellum
Train
Favorite Male Artist (Rap/Hip-Hop)
B.o.B.
Drake
Eminem
Favorite Male Artist (Soul/RnB)
Chris Brown
Trey Songz
Usher
Favorite Female Artist (Soul/RnB)
Alicia Keys
Rihanna
Sade
Favorite Album (Soul/RnB)
Alicia Keys/ The Element of Freedom
Sade/ Soldier of Love
Usher/ Raymond v. Raymond
Artist of the Year
Justin Bieber
Eminem
Ke$ha
Lady Gaga
Katy Perry