UK's Prince William, second-in-line to the throne, will reportedly get married to his fiancée Kate Middleton, on April 29, 2011. The couple got engaged in October 2010 on a trip to Kenya.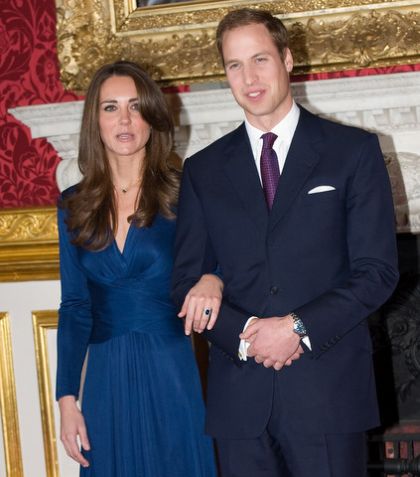 Photo Credit: Anwar Hussein/WENN.com
After days of speculation, which saw the bride-to-be stepping out of possible venues for the Royal wedding – Westminster Abbey and St Paul's Cathedral – the Prince will walk down the aisle in April 2011. The chosen venue is Westminster Abbey, where William's mother, Princess Diana's funeral service took place.
Prince William's private secretary Jamie Lowther-Pinkerton said in a statement: "The couple have chosen to be married at Westminster Abbey on the Feast of St Catherine on Friday 29th April. The couple were moved to choose the venue because of its staggering beauty, its 1,000 years of royal history and its relative intimacy despite its size."
Prince William and Kate (Catherine) Middleton have been dating since 2003, and the Royal wedding will be the biggest wedding since the marriage of Prince Charles and Princess Diana back in 1981.