UK Today News: MACY's Thanksgiving Day Parade 2010 – Kylie Minogue, Jessica Simpson entertain crowds
Australian pop singer Kylie Minogue performed 'Get Outta My Way' in New York City at the 2010 MACY's Thanksgiving Day Parade on Thursday, November 25, 2010. Newly engaged singer Jessica Simpson was also one of the star performers.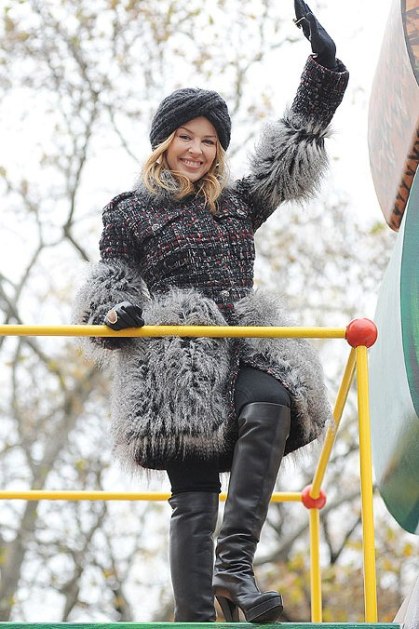 Photo Credit: Rex
Minogue was spotted wearing a heavy winter coat on one of the floats of the parade. Kanye West, country music star Miranda Cosgrove, and Jessica Simpson were among the others who performed on the famous Thanksgiving Day Parade.
This was the 84th annual MACY's Thanksgiving parade. The other stars to entertain the audience were the star cast from the 'American Idiot' and 'ELF', the Broadway musicals. The audiences also enjoyed traditional giant balloons. Minnogue was the center of attraction as the crowd present cheered and applauded a lot after she was done with her performance.
The pop star also did some business there by promoting her new album 'Aphrodite'. Minogue will again be in New York for the release of her album 'Let It Snow'.