UK Today News: Asian Games 2010 results- India wins 14 gold medals, Closing ceremony on Saturday
The Indian flag was raised again with pride, at the Guangzhou Asian games on Friday, after the Indian women's Kabbadi team grabbed the gold medal by defeating Thailand in the final match by 28-14. Indian boxer Vijndra Singh won the 14th gold for India.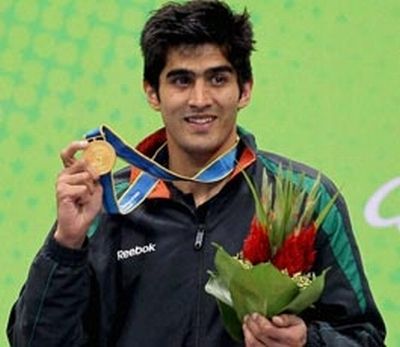 Reports state that this is the 11th gold win for the country and this is the first time the women's Kabaddi team played for the Asian Games 2010. The Indian team had dominated the Thai team right from the beginning of the match. It is now time for the men's team to perform their best, when they face Iran later on Friday.
On Thursday, Indian athlete Tintu Luka had managed to bag a bronze in the track and field segment of women's 800 meters race, with a record time of 2:01.36. While in hockey, India defeated South Korea in the men's segment and had also earned a gold for the country.
Boxer Vijendra Singh won the 14th gold for India despite a broken thumb.