UK Today News: As winter moves swiftly across the UK, airport authorities in Edinburgh had to shut the airport on Monday, due to excessive snow fall and freezing temperatures. The Edinburgh Airport authorities were unable to keep the runway clear from snow, since fresh snow fall has descended on the city.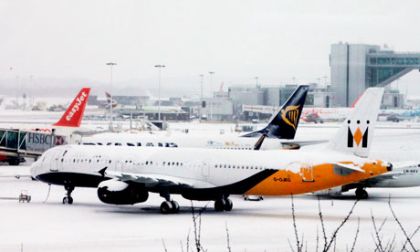 Reports state that Edinburgh airport will be closed till 2 pm on Monday. Last week, the airport was reopened on Thursday, after it was shut twice on different occasions. The Spanish air control strikes in the airport had also reportedly delayed many flights in and out of the airport last week.
Passengers have been instructed to first confirm with their respective airlines before they arrive at the airport. The capital is expecting heavy snowfall for the rest of the day and also in most parts of the country, as unprecedented snow has made it's way across the UK.
On Thursday last week, the airport reopened at 4 pm, after clearing the snow from the runway. Flights to various destinations were resumed after hours of delay due to snow fall.