The Prime Minister of the United Kingdom, David Cameron, has been reportedly humiliated by Pakistan, after he made certain comments on the country over terrorism. David Cameron, who was planning to visit the Islamic state after seeing the Afghanistan troops, was turned down by President Asif Zardari.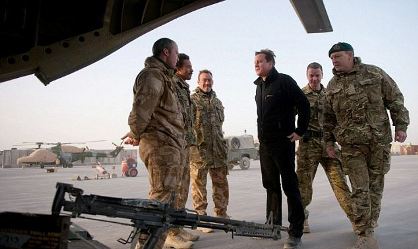 According to reports, Pakistan did not like the idea of being an 'add on' to the Prime Minister's visit to Helmand. David Cameron had initially accused Pakistan of looking both ways in fighting with terrorism. However, Shadow Defence minister Kevan Jones said that, offending Pakistan with such remarks could affect the battle against terrorism.
Mr Cameron, at a press conference in Afghanistan with President Hamid Karzai said that, they would press Pakistanis to fight with terrorism and also added , "There are positive signs that is happening."
After President Karzai remarked that the British troops were not able to secure Helmand in a leaked cable, Mr Cameron and the Afghan leader were questioned about Wikileaks.