UK Today News: After the floods hit the city of Brisbane in Australia, the city is preparing for the worst, as water levels are rising towards danger level. The peak of the floods is expected on Thursday at 0400 local time.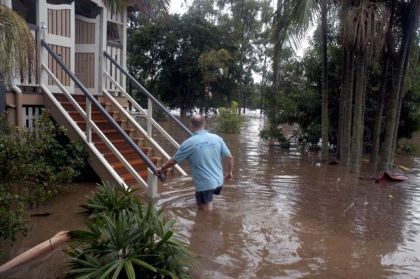 The floods are however less severe than the one that had hit in the year 1974 with 5.4 m, compared to 5m, expected in few hours. Till now, the death toll has risen to 12 in Queensland , while several are reported missing.
Julia Gillard, the Prime Minister said, "We are now seeing thousands of homes inundated with water up to the roof. Many, many more are expected to see significant water damage." She also said that some 20,000 to 30,000 people can be affected by the flood situation.
According to the Bureau of Meteorology, the water level on Thursday at 2200 local time was 4.2 m. Referring to the 1974 floods Ms Bligh said that, the situation is still severe, as the population is much more which did not even exist in those times.