UK Today News: The Scotland Yard on Thursday said that British the police have arrested two suspected students who were approaching Buckingham Palace. The students were suspected of protesting against the raised tuition fees.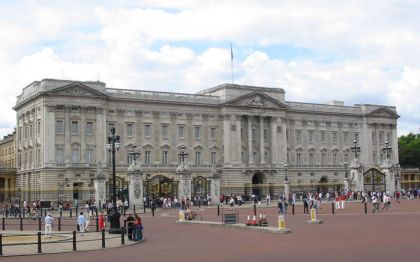 Reports state that the police arrested them as they had many political banners. The suspects were held on Wednesday as they were trying to enter the staff entrance of the Queen Elizabeth II's official residence.
The suspects arrested have been identified as Matthew Bellis, 26 and Laurence Flanders, 20 and were supposed to appear at the central London court. Bellis and Flanders have been charged under section 128 of the Serious and Organised Crime Police Act.
It was not known if the Queen was present in the Palace during the time of arrest. The incident happened a month after demonstrators publicly opposed the hike in the tuition fees. During the violent protests, Prince Charles and his wife Camilla's car was attacked with paint bombs on the streets of London.