The "Jersey Shore" reunion episode has reportedly featured some brand new footage of Sammi Giancola sharing a very personal conversation with Mike Sorrentino that possibly threatened to ruin her relationship with Ronnie Magro.
According to reports, Sammi seemed very disturbed and gets up and walks off the set at the time when host Julissa Bermudez first announces the footage. Soon after that, Ronnie follows her.
go back on stage. She tells everyone that she had "an emotional breakdown" once she returns on stage.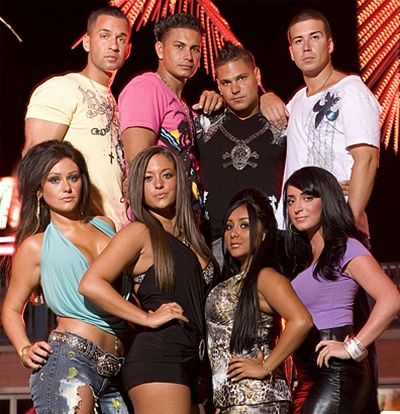 Apparently Ronnie is not so heated up about the conversation, but about how badly Sammi was to him when she was under the impression that he and JWoww were going around.
Here is the conversation that took place about the intimate talk that Sammi and Mike had:
Sammi asks Ronnie: "You're going to ruin this?,"
Ronnie says: "You. You. You."
"Is that that bad?" Sammi asks (referring to the footage). To which Sammi announces: "We're, like, done. If he's going to ruin something that's so good over that, then that's his own problem."
Looks like there's a lot happening in this episode for sure. Don't forget to watch it here: