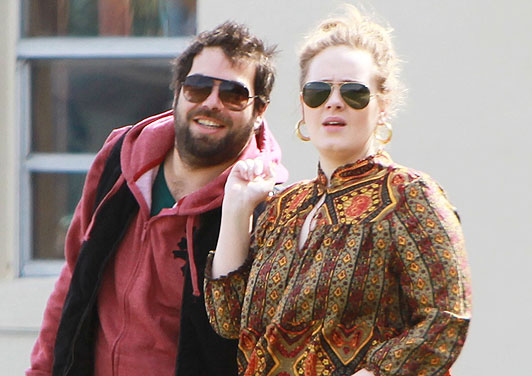 UK Today News: British singer Adele might have recovered from her throat surgery, but now it seems like the singer is getting closer to someone special in her life. The Grammy winning songstress was recently spotted getting cozy with Simon Konecki while were enjoying the winter in Florida. Reports have said that the 36-year-old Simon is a boss of the charity called Drop4Drop based in Brighton, UK.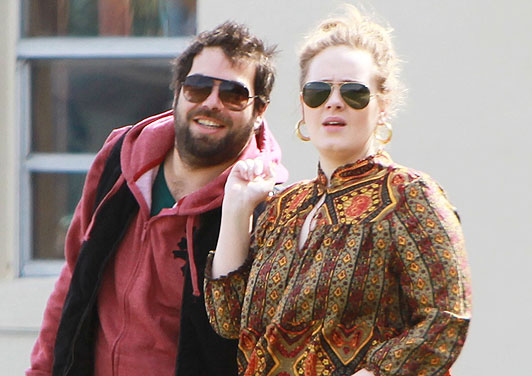 Photo Credit: xposurephotos
According to eye witnesses, the two were getting cozy as they waited to board airboat which took them to the Florida Everglades National Park near Miami. In the month of December 2011, the 'Someone Like You' singer said an interview with Billboard magazine that she was sad that she did not have any one special to share her joy of success with. Adele added that not having someone to share with made her miserable many times.
The London-born singer said that she wanted nothing more than to be in love and be loved back. Adele earlier revealed that she is in no hurry to release a new record and that she plans to take some time out. The award winning singer is believed to be looking forward to doing nothing in the near future.
In the interview, the 'Rolling in the Deep' singer states that she imagines that she will be 25 or 26 by the time her next record comes out. However, the 23-year-old singer said that she hasn't even thought about her third album and that she might just disappear for a while and come back with a new album.
Last year, Adele underwent throat surgery, which resulted in doctors advising her to rest her throat or there could be a possibility that she could lose her golden voice completely.