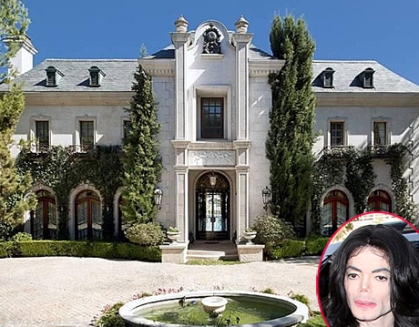 English singer and song writer Robbie Williams has been a fan of the late pop star Michael Jackson for a long time. Now that the deserted home of the late 'Thriller' singer has been out on sale, the greatest fan of the singer could not keep himself from having a look at the mansion. But it is still not confirmed of the singer is actually interested in buying the house which has a market value of $23.9 million.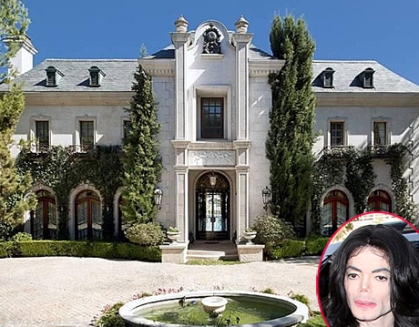 TMZ.com recently reported that the 38-year-old singer, who is worth an estimated $149 million, was spotted arriving at the property on March 22, 2012 in his Range Rover. The huge mansion of Jackson has seven bedrooms, seven car garages and 13 bathrooms which is all spread over in a 17,200 square feet. The house was listed for a higher price of $29 million, when it was put on sale in August 2010.
Apart from the spacious rooms and expansive grounds, the house also has a movie theatre and a swimming pool.
Since the tragic death of the singer in the year 2009, the mansion remained empty. Jackson died of overdose of propofol, while he was in the house in Holmby Hills which is situated in the upmarket Bel Air in Los Angeles. Ed Hardy CEO, Hubert Guez, who owns the house many times denied revealing the price of the house.
In the year 2008, the house was put on sale for $38 million. Initially, Guez tried to rent the property for $300,000 a month but failed and later put the property on sale at the reduced price. Jackson had then rented the house from Guez while he was rehearsing for 'This is It' at the Staples entre in downtown Los Angeles. Jackson has been living there with his three children Blanket, Prince and Paris.