English glamour model and TV personality Chantelle Houghton confirmed that she has left the home that she shares with her fiancé Alex Reid. Houghton is currently pregnant with Reid's child.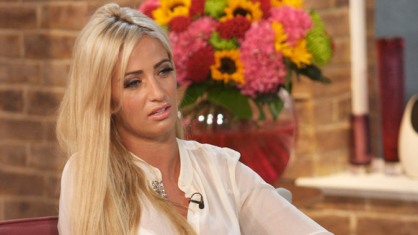 Chantelle in her magazine column confirmed that she is currently living in her old flat but has not yet divulge more details about what led to her walking out of her partner's house. The model wrote, the reports that she has shifted at her flat away from her fiancé, are true and that she has a very good reason for that.
Chantelle also said that she does not want to get in to the details as it is extremely raw right now. But the glamour model added that it has been a very upsetting week for her and that it is not the best thing for her to go through when she is so close to have a baby.
In an interview with OK! Magazine , the TV personality who is just weeks away from giving birth said that she is living along in her unfurnished flat. The revelation has come just days after Alex clarified in an official statement that he and Chantelle are still together contrary to the reports.