The spectacular opening ceremony of the 2012 London Olympics directed by Danny Boyle, became the top 20 most watched programmes in history as it peaked to 26.9 million viewers. The curtains were raised on July 27, 2012 as the event presented by Boyle was watched by nearly 27 million viewers on BBC1.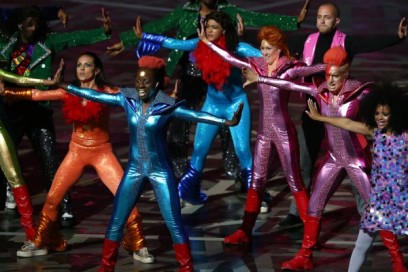 The glittering ceremony lasted for more than three hours and featured stars like Sir Paul McCartney and Sir Kenneth Branagh and about 7,500 volunteers. On an average the show was watched by 22.4 million viewers which is an 85% share of the audience from 9 pm on BBC 1 on Friday.
The show peaked at 09:50 pm when a huge 26.9 million people were watching. The average of 22.4 million was the highest for any TV programme since England's defeat by Argentina in the year 1998 World Cup which was watched by 23.8 million people.
Danny Cohen, the BBC 1 controller said, "BBC1 is all about bringing the nation together for its biggest moments and I'm thrilled by the huge audiences who tuned in to watch last night's historic events. Danny Boyle's opening ceremony was an absolute triumph!" Cohen added that he is proud of the two BBC Drama films that formed a part of the ceremony.