POD Point launches electric car charges point
The electric and hybrid vehicle owners in the East Midlands and the Southeast are being offered a chance to install free charge points. The vehicle owners are offered free charge points after the supplier POD point said that it would top up an existing government subsidy.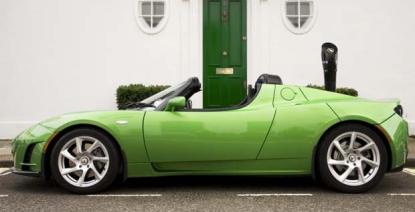 The drivers in the selected regions can now install charge points at a reduced cost for homes and businesses, under the Department of Transport's existing Plugged in places scheme. Normally a fully installed point costs around £1,000 but the plugged in places scheme subsidies the cost of installation and part of the cost of the charge point. The available on POD Point's Solo 2 model which allows the drivers to monitor how much energy they use.
Photo Credits : Electric cars report