The Miss America 2010 is all set take place at the Planet Hollywood Resort and Casino in Las Vegas.
The Miss America Pageant – which is in it's 89th year – will begin at 8pm EST on TLC and will be hosted by the gorgeous Mario Lopez and What Not To Wear's Clinton Kelly. The judges for the event will be Vivica A. Fox, Katie Harman, Shawn Johnson, Dave Koz, Rush Limbaugh, Paul Rodriguaz Rush Limbaugh, Brooke White and Paul Rodriguez.The current Miss America 2009 – Katie Stam from Indiana – will be crowning her successor at the end of the event.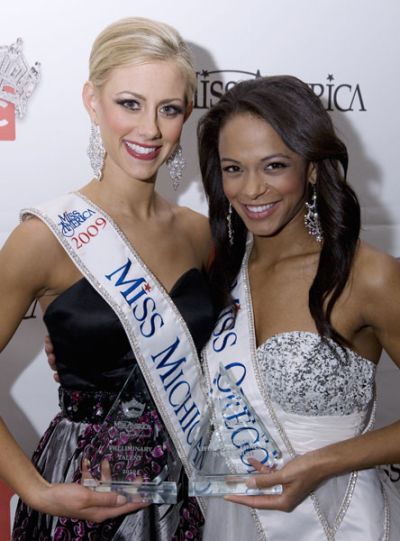 Reports say that Miss Michigan and Miss Oregon have already won awards during preliminary competitions in Las Vegas with Miss Michigan Nicole Blaszczyk winning a $2,000 scholarship thanks to her dance performance while Miss Oregon CC Barber won $1,000 during the swimsuit competition.