Dutch actress Sylvia Kristel, who was known for the Emmanuelle erotic movie series of the 1970's, has passed away from cancer. Features Creative Management, who are the late actresses agents, have stated that she died in her sleep on October 17, 2012.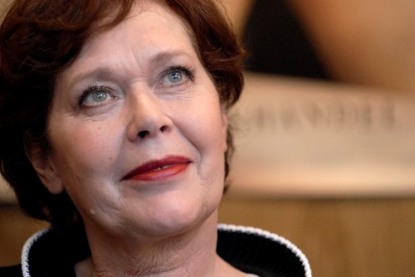 Kristel was 60 years old and was admitted to hospital in July after she suffered a stroke. The actress did many sequels to the French movie Emmanualle, which was played in the cinema Champs-Elysees for 11 years.
The first Emanuelle movie was released in the year 1974, and was one of the first erotic movies to be introduced in mainstream cinema. Kristel had credited herself for the change in censorship laws which led to the movie series getting recognition world-wide. The actress said, "In a lot of countries the light went on, and that contributed very much to the success". In the UK however, the movie was given the restricted X Rating and suffered heavy cuts.
The unedited version of the movie did not appear in the country until the year 2007. Kristel has also starred in mainstream cinema, including movies such as Lover and Mata Hari, which was based on her reputation as an erotic actress. Before becoming a model, the actress had worked as a waitress and as a secretary .