The London Bridge station is all set to receive a makeover. However, commuters will have to face a disruption due to the refurbishment work, which might even take years to complete and is estimated to cost £700 m.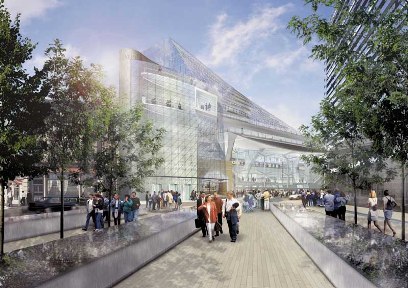 The refurbishment work is a part of the Thameslink upgrade which will begin next year. As a part of the renovation, the station will get the largest concourse in the UK, new escalators, lifts and entrances on Tooley Street and St Thomas street.
The work is expected to begin in May 2013, and will affect the southern Thames link and south-eastern services until the year 2018. It is London's oldest station which opened in the year 1836 and is used by 55 million people.
The station is set to remain open during the refurbishment work which is part of a £6bn project aimed to upgrade the Thameslink. London TravelWatch said that the disruption in the service is unavoidable for the big project, but has urged train operators to keep passengers updated about the changes. The upgrade will take place on seven miles of track and signalling equipment in south-east London, around London Bridge station and will involve the rebuilding of several bridges. From may 2013, the platforms 14, 15 and 16 will be closed to the public and trains will be diverted to other platforms.