There have been concerns with the low turnout in the Police elections being held in England and Wales from November 15, 2012. The first police and crime commissioners (PCC) have been chosen amid low turnouts, with some areas returning results between 13 percent to 20 percent.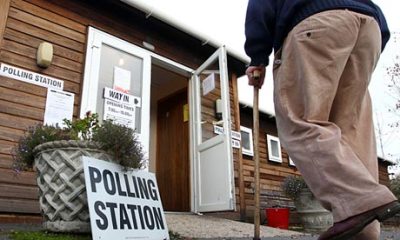 Professor John Curtis, who is an elections expert, said that this could be the worst turnout ever, however Downing Street suggested that it will take some time for people to warm up to the idea of PCC's.
Crime and Police commissioners will have the authority to set police budgets and strategy, along with the ability to hire and fire chief constables. According to results so far, Labour candidates have won in Northumbria and Merseyside, while Tories have won in Dyfed-Powys and Wiltshire.
The current government's opponents have warned that dragging the police into a political-style vote would not have desirable effects and that by not voting, people are showing that they do not want this method of selection. However, the government said that this will give people more control over policing.
The 1999 European elections saw a record low turnout of 23 percent for a national poll during peacetime.
Strathclyde University's professor Curtice said that it was highly likely that this would be the worst turnout for any nationwide election and that these low numbers will raise questions as to whether the exercise was worth the effort.