England finally won a Cricket Test series in India after 28 years on December 17, 2012, in Nagpur, India, under the watchful eye of first-time captain Alastair Cook. Cook led from the front throughout the series and returns home with not only the series trophy, but also the man-of-the-series award.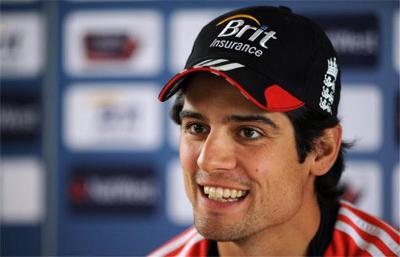 Cook is slowly becoming one of the most important cricketers in the world; with consistent batting performances and strong leadership qualities the young batsman looks to lead England into a new era. He compared their win to an Ashes victory, saying that it was a very special moment to be in the dressing room in Nagpur knowing what his team had achieved.
It was hardly a month ago that England had lost the Ahmedabad Test, following which, the Indian skipper MS Dhoni requested curators to prepare turning wickets for all the remaining games. Cook said that he was proud of the way his team had bounced back after the heavy defeat in their first match. The Englishmen also proved that they could bat in tough conditions and displayed mental grit and a hunger to win that surpassed India by miles.
In terms of captaincy, Cook said that he was a good thing he had a lot of big names in his dressing room. He went on to say that even though it could be tough to handle these big characters at times, it was beneficial to have strong opinions during tough situations.