There is some indication that the British governments crackdown on its immigration policy is deterring some of the world's brightest students from the country's shores. There was a 1 percent drop in foreign postgraduate students (outside EU) coming to the UK to study in the 2011/2012 year, according to the Higher Education Statistical Agency (HESA).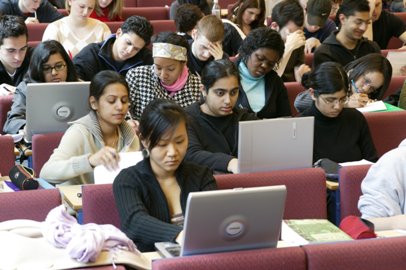 This has been the first drop that has been observed in 16 years for postgraduates outside of EU, a figure that had steadily been increasing by around 10 percent previously. The British Council Director of education and society Jo Beall said that it is imperative that Britain attracts the world's brightest and most ambitious higher-studies students if it wants to maintain its high standing reputation. However, Beall was concerned about the recent drop in numbers as overseas postgraduate students make up the bulk of the numbers for courses in mathematics, science and technology.
Nicola Dandridge, who is the chief executive of Universities UK also echoed Beall's concerns by saying that foreign students are being discouraged by the government's tough stance on immigration.
The Vice Chancellors of various universities have started to worry about the economic and cultural repercussions that falling numbers of students will have on their institutions. The reason being that universities earn nearly a third of their tuition fee and almost 10 percent of their income from foreign overseas students.