Cardinal Keith O'Brien resigned from his post of senior cleric on February 25, 2013, in the wake of allegations of inappropriate behavior with three priests and a former priest. With Pope Benedict stepping down on Thursday, February 28, 2013, this new development has shocked Scotland. This is an unprecedented crisis that the country now has to deal with.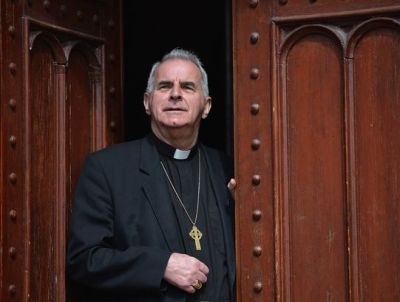 Cardinal O'Brien was supposed to attend the conclave to choose the successor of Pope Benedict, but has cancelled at the last moment. The current Pope is 74-years-old and cited his age and health problems for stepping down.
The senior cleric refused to court media attention, as he believed the focus should be on the current Pope and his successor. He thanked God for being able to do good deeds and apologized if he had offended anyone during his tenure.
With O'Brien's resignation before time, the Scottish diocese is looking for a bishop. The three priests and a former priest in question had submitted four statements to the Papal nuncio Antonio in regards to issues with O'Brien  The statements had detailed reports of inappropriate advances and unwanted behavior by the cardinal in the 1980's, after a late night drinking session.
When asked how the church would survive this crisis, Cardinal O'Brien said the church is 2000 years old and had dealt with many adversities, so this time too it would come through it.