The popular Mitchell Hurwitz comedy Arrested Development is making a comeback on TV, with their fourth season premiering on May 26, 2013. The show was cancelled by Fox in 2006 after only three seasons. Cast of the popular sitcom gathered at London's Leicester Square for the premiere of the show and to celebrate the launch of the new season.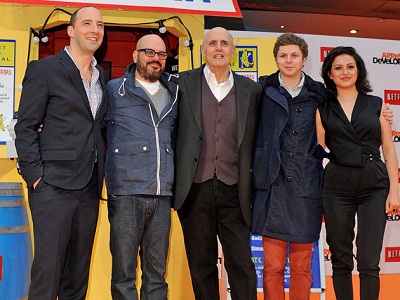 All 15 episodes of the new season starring Jason Bateman will be posted on Netflix at the same time. This will be the second original series from Netflix after political thriller House of Cards which premiered in February 2013. Actor Jeffrey Tambor, who portrays the role of George Bluth Sr. on the show, commented that Netflix is their hero. The entire cast and creators of the comedy series showed their gratitude to fans and especially the online subscription giant for giving a new life to the series.
In the words of Tony Hale, Buster Bluth in the show, the experience of filming new episodes was "surreal", as none of them hoped they would make a comeback after 7 years. Actress Alia Shawkat put some light on the content and described the format as "comedy jazz" and like a huge puzzle. Writer and actor Michael Cera is also enthusiastically sharpening his writing skills in the old environment of fun and comfort.