A 6-year-old boy named Chris, who loves being outdoors and playing in the sun has now been diagnosed with rickets, after his mother applied sunscreen on him before he went outside.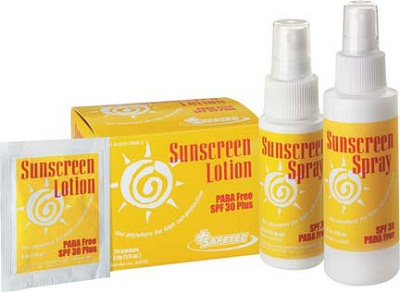 Suzi Head believed that she was protecting her son from skin cancer caused by sunlight by applying factor 50 sunscreen, as her son loved to spend most of the time in the garden.
Mrs. Head has been informed that the sunscreen could be the possible reason behind her son's bone-softening disease. The major causes behind this disease are lack of exposure to sunlight or intake of proper diet.
Chris first used to get joint pain when he was only three years old and would often get up during night screaming in pain. Chris and his mother visited a pediatrician who found out that Chris had a serious vitamin D deficiency which caused rickets. His mother was absolutely shocked to hear this as she provided him with balanced diet and allowed him to play in the sunshine. She was informed that high-factor sunscreen can in fact stop the body from generating vitamins.
They are hoping that in due course of time he will recover from all symptoms with the help of vitamin D drops.