According to the latest reports published on May 15, 2013, Rio Ferdinand, the 34-year-old former England captain, decided to retire from international football. Rio made this announcement just one day before Roy Hodgson, the England coach, was about to announce the English squad for the forthcoming matches against Republic of Ireland and Brazil.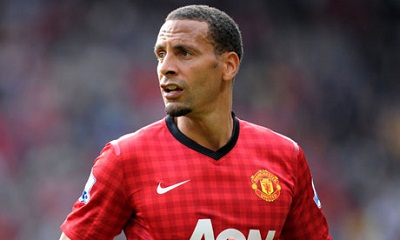 The Manchester United defender was quick to make this decision public in order to rule out any possibilities of him being named in the England squad. Back in March 2013, Ferdinand rejected an international recall to play in the 2014 World cup qualifiers against San Marino and Montenegro.
Ferdinand represented England in 81 international matches. He was the youngest defender ever to represent England when he made his international debut at Wembley against Cameroon in 1997 and went on to represent England in three World Cups.
Ferdinand told the reporters that there couldn't have been a better time to retire from international duty. He is already 34 and wants to step aside to give more opportunities to younger players. He further added that he felt very proud of having represented the English team at every level, starting from his under 17 career and sent out a big thanks to all those people who have made his journey so incredible.